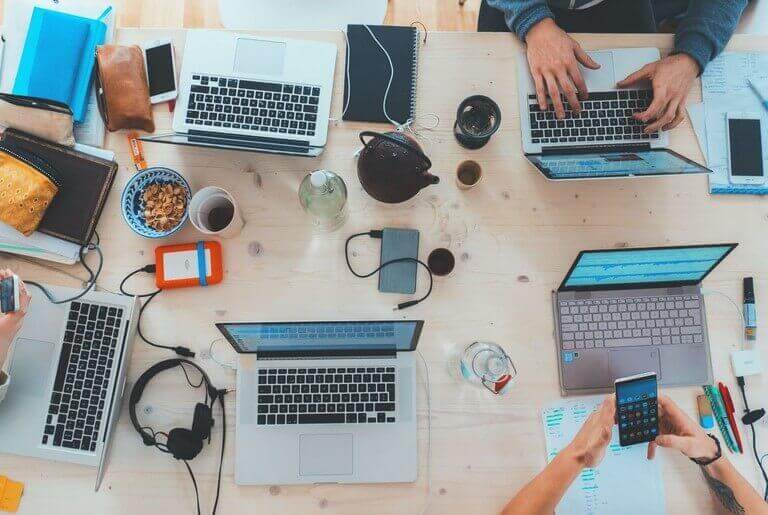 Transform Your Digital Presence with Top-Tier Software Development in Singapore from Simpliify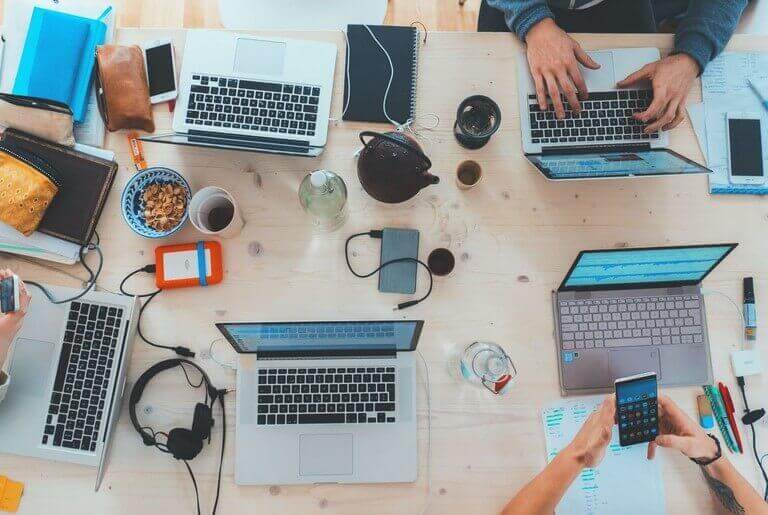 A thriving business relies on building engagement. This is why it is important for business owners to connect with their clients and go with the trend. From food to any material things you can imagine, people became a huge fan of buying things online. And for this reason businesses need a reliable and well-designed online strategy for their business to grow and prosper.
A digital presence equips your company with a solid foundation for communicating with customers. This gives you an avenue to share your brand's story and get ahead from your competitors. Your company's online presence encompasses all of a customer's potential digital interactions with it, not just your website alone. While this includes your website, it may also include places outside your control, such as social media discussions regarding your business and online reviews. Consider strengthening all parts of your brand online to put your best foot forward in front of customers.
How Custom Software Development Help your Business Online Presence
There are many things to take into consideration for a business to establish a good reputation online. This includes having a fully functional website for your business, applying the right SEO strategies, providing a smooth user experience and updating your website constantly according to trends and algorithm updates. Meeting all these criteria will ensure that your website will be successful.
A professional team of web design and developers like Simpliify can provide you with the following important elements for your website:
Navigation is very important when creating a website, especially if you have a huge site or many different services or products to offer. It serves as your sitemap which helps in organizing your website and enhancing user experience. It is also easier for site visitors to find your website and to discover what they're looking for on your website.
2. Effective Image and Content
Website content and design must work together to create a functional website for your business. Adding relevant images and reader-friendly texts can help your site be easily remembered by your visitors. By simplifying your material with excellent design, you may avoid the trap of crowded content. Use typefaces and other typographic elements to improve the attractiveness of your website.
3. More Customer Engagement
A well-designed website can help you create a good impression towards your potential clients and can assist you in growing your leads and improving your conversions. This will push your customers to interact with you and will result in them to feel and act positively towards your business or brand.
4. Organized and SEO-friendly Content
A high-quality and SEO-friendly content for a website is a must if you want your business to be visible in search engines. The Google bots will analyze your website and all your web content (images, blogs, videos and anything uploaded on your website) for them to know if you are following the Google Web Guidelines in accordance with the newest algorithm released.
What is Simpliify and How will WE Provide Custom Software Development Solution to your Business
Simpliify is an international team of software developers, content designers and digital marketing professionals based in Singapore. The organization has taken another step-aligned with its mission-to become a holistic, one-point digital solutions provider, formed in early 2014 to address the growing requests coming from a majority of our clients to develop and manage their web presence.
We Simpliify The Complex Procedures For You
At Simpliify, we always make sure that we fully grasp your needs and keep you informed at every level of the process, so that the end result is really customised to meet your needs. This was made possible with our user-centric process:
We Understand – listening to your needs and providing solutions to your problems is our top priority.
We Conceptualise – after knowing what you want, we then work with our developers and designers in creating concepts that will best meet your needs.
We Communicate – to ensure that we build your solution to the highest standard, we communicate with you every step of the process.
We Execute – once we create your solution, we then execute it following thorough quality control testing to assure its resilience.
Custom Software Development Services offered by Simpliify for your Business
Nowadays, having a strong presence online plays an important role in building a successful business. Here at Simpliify, we know how important it is to have a well unique and well-designed website and mobile application to attract and keep clients. Below are different software development services we offer:
Making a good first impression is very important for your business as it serves as the virtual face of your brand and the business. We specialize in creating unique websites that are suited to your business industry. Our professional web developers create responsive, competitive, user-friendly websites that are appropriate on any device.
2. Mobile App Development
Since more and more people are using smartphones and tablets, having a mobile app for your business will help you create a huge advantage towards your competitors. Our team of mobile app developers have the knowledge and rich experience in producing unique, responsive, user-friendly and efficient applications for both Android and IOs platforms.
It is important for keep your business website up-to-date. To keep your website operating efficiently our professional web developers will make sure that your website is updated and safe through routine updates and security patches.
Businesses use a variety of software tools to run their daily operations. Juggling between different tools is pretty challenging. Worry no more! because our team of talented developers are here to develop customised integrations that link your various software programs, making your company's operations management easier.
We also offer a variety of other software development services: e-commerce development, software prototyping, and API development. Whatever your needs may be in terms of software development, we have the knowledge, experience, and tools to support you in achieving your goals.
Searching for a reputable and trustworthy custom software development service in Singapore? Look no further, Simpliify is the answer.
We at Simpliify, provide high-quality custom software development solutions to businesses of all sizes which are tailored to their specific needs. Our approach is designed to be collaborative, efficient and transparent. Our team of experts collaborate closely with our customers to fully grasp their needs and requirements. We employ innovative technology and cutting-edge methodologies to make sure that we deliver solutions that are flexible, safe and future-proof.
We all know that Singapore is leading in terms of innovation and technology. Therefore start-ups and known businesses in Singapore are switching to Simpliify. Always remember that a well-implemented software development process offers many advantages, and this includes on-time sprints, improved business foundations, faster time to market and an enhanced It Process. At Simpliify we help you in bringing brilliant ideas to life.
If you are looking for efficient, cost-effective and modern software development, Simpliify is the best choice. We cater to all different types of businesses, name it and you will have it. Contact us now to learn more about our services and how we can assist you in growing your business.