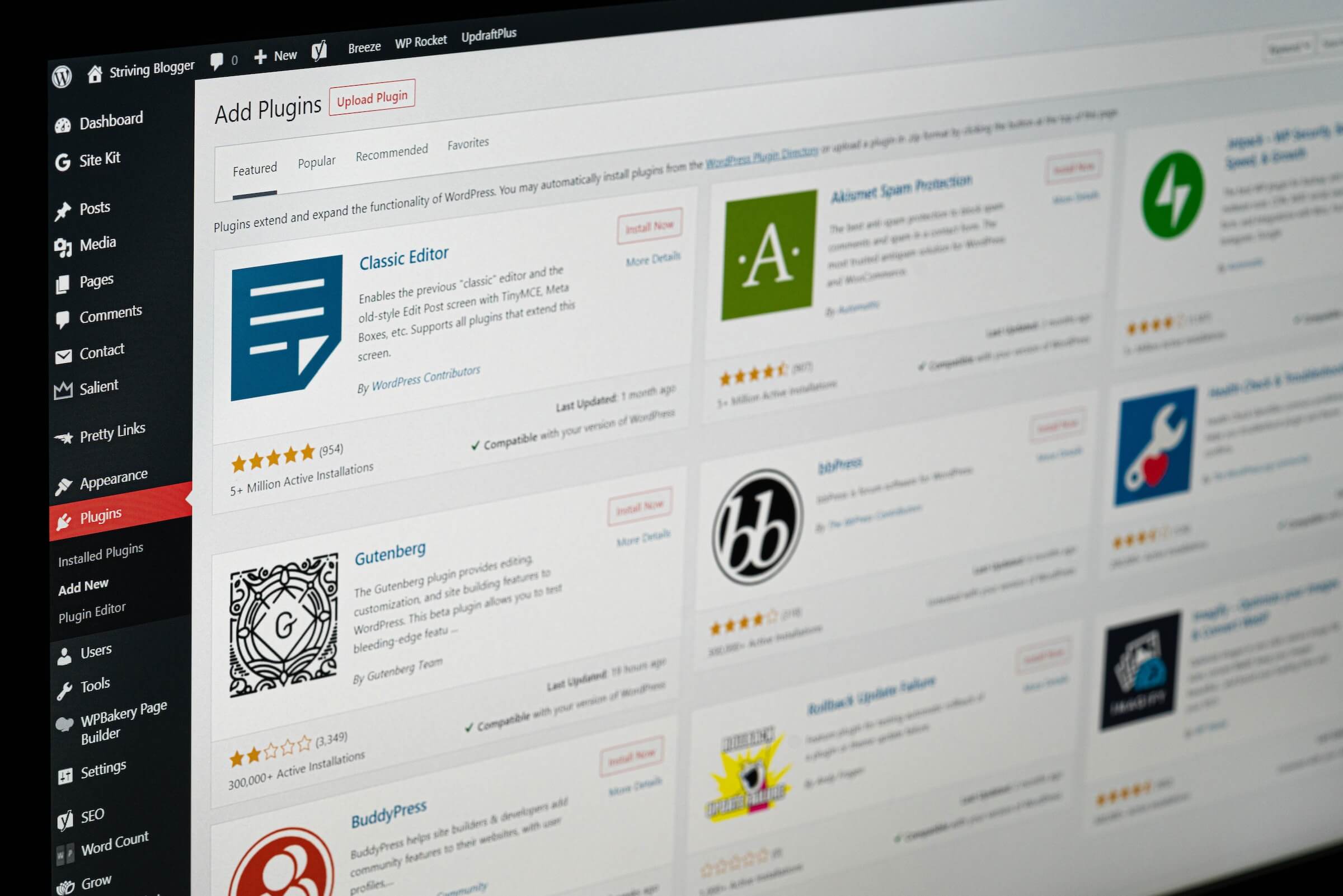 Expert Tips to Maximise Plugins for WordPress Website Development in Singapore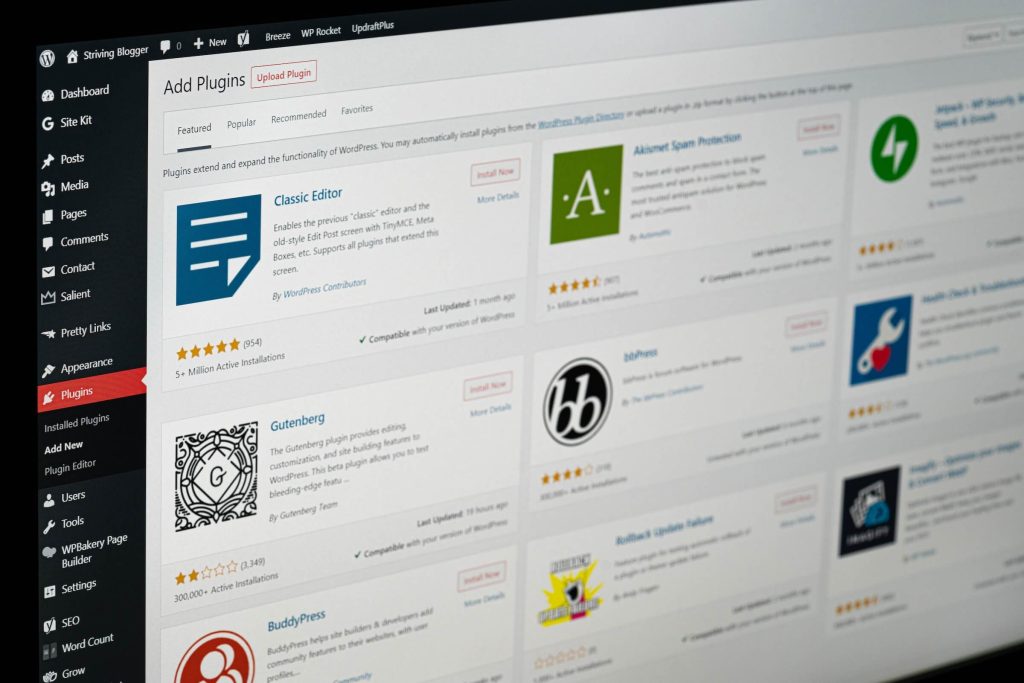 The online marketplace is fiercely competitive. As a business owner, creating a robust digital presence is paramount to maintaining relevance. One popular platform, WordPress, provides an array of tools to create visually appealing and highly functional websites. Among its many features, the use of plugins for web design stands out as a particularly effective way to optimise your site. Our expert WordPress developers in Singapore share some invaluable tips on how to leverage these plugins to boost your site's performance. 
The Power of WordPress Plugins in Website Development
A plugin is a piece of web developer software that adds a specific set of features or services to your WordPress website. Essentially, they provide tailored solutions that enhance your website's functionality without requiring you to understand complex coding.
Selection: Quality Over Quantity for Your WordPress Webpage
While WordPress hosts over 58,000 plugins, the 'more the merrier' rule does not apply here. Overloading your website with unnecessary plugins could lead to slow loading times and other technical glitches. A skilled WordPress developer knows that focusing on a few quality plugins tailored to the website's needs significantly optimises performance.
Recommended Plugins for Optimising Your WordPress Website
Here are some highly recommended plugins by WordPress developers in Singapore.
Search Engine optimisation (SEO) is crucial to increasing your website's visibility. The Yoast SEO plugin offers comprehensive solutions for on-page SEO efforts. It helps in creating better content, improving your site's readability, and optimising keywords.
A slow website is a surefire way to lose visitors interest. WP Rocket enhances your website's speed by providing caching, a process that stores a fast-loading version of your site for subsequent visitor use. It's user-friendly and compatible with most WordPress themes and plugins.
If you're operating an e-commerce site, WooCommerce is a must. This powerful plugin makes creating and managing an online store straightforward. It offers extensive payment options and other e-commerce functionalities.
In a world where cyber threats are continually evolving, securing your website should be a priority. Wordfence Security offers comprehensive protection for your site. It includes an endpoint firewall and malware scanner that help protect your site against hacking and data breaches.
The Intricacies of Custom Plugin Web Development Services
In addition to the recommended plugins discussed, understanding the ins and outs of custom plugin development is vital. Custom WordPress plugins can be designed to deliver features specifically tailored to your business's needs.
While pre-designed plugins certainly offer value, they may not perfectly align with your business objectives or deliver the unique functionality you need. Custom plugins bridge this gap. They are designed to offer tailor-made solutions for your specific needs, which can enhance your competitive edge and boost your website's user experience.
Custom plugin development begins with identifying your business's unique needs. Perhaps you need a plugin to manage events for your company, or you might require a unique booking system for your hotel. WordPress developers will then code the plugin using PHP, the programming language of WordPress, and integrate it into your website.
The Role of WordPress Developers in Singapore
Creating a custom plugin requires a deep understanding of WordPress and programming skills, which is where WordPress developers come into the picture. WordPress developers in Singapore are equipped with the technical expertise to bring your vision to life.
These professionals understand the unique dynamics of the local digital landscape. Their familiarity with Singapore's business environment, paired with their technical prowess, ensures that the custom plugins they develop will serve your specific needs while also keeping you competitive in the market.
Testing and Maintenance for Your Singapore WordPress Web Plugins
Just like pre-designed plugins, custom plugins need regular maintenance to ensure optimal performance. To verify compatibility, developers will test your custom plugin on multiple browsers and WordPress versions. Like any other plugin, your site needs regular upgrades to stay current with WordPress core changes and safeguard against security threats.
Our skilled WordPress developers in Singapore provide a wide range of services, including the creation of bespoke plugins. Our staff will work with you to comprehend your company's requirements before creating a unique plugin that satisfies them. We'll also provide continuing assistance and maintenance to guarantee the plugin's top performance.
Consider Our Expert WordPress Development Services in Singapore
At Simpliify, we are an application development company dedicated to providing top-notch WordPress development services in Singapore. Our experienced team of WordPress developers Singapore offers customised solutions, from plugin management to overall website design, perfectly tailored to your business needs.
Optimising your WordPress site with the right plugins is crucial for driving more traffic and providing an excellent user experience. With careful selection, regular updates, and maintenance, plugins can indeed make your website stand out from the competition.
Whether you're an entrepreneur in Singapore or anywhere else in the world, reaching out to expert WordPress developers like Simpliify will be the game-changer you need to succeed online.
The digital realm awaits your optimised WordPress website — let's do this together!